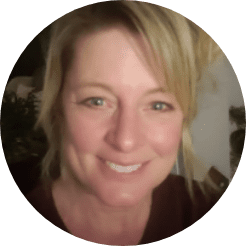 Robin Jackson
MRI Technologist
How long have you worked with Heritage Imaging?
I have worked here since 05/2022
What is your role at Heritage Imaging?
I am an MRI Technologist
What were your fears or concerns before joining the Heritage Imaging team?
Would I be able to run a household and be away from home too much. Coming from an Orthopedic background I was concerned about completing MRI's I had not done in a while. Knowing who to contact with anything that might come up, and to trouble shoot it and move forward.
How did your fears or concerns play out after you joined Heritage Imaging?
This company has a great team of leaders and are there for you. Everything is doable. There is always help from the senior technologists to guide you. This is the best company I have ever worked for in 20 years. They really take care of you.
What do you love about your work?
I love the adventure of the destination, and culture that you embark on each location. You see beautiful countryside and wildlife. Sunsets, storms, just weather in general, and new amazing people. The exams are challenging do to the uniqueness of each individual patient.
What do you like about the Heritage Imaging culture?
You have to be strong-minded, and be able to deal with what comes at you. Troubleshoot more than just a scan. For example…The need for accurate internet connections to the scanner, and the computer with each unique hospital. Utilize imaging equipment that best fits the patient's condition. Provide excellent care, work ethic, and professional imaging for patients in need that are in remote locations.
Heritage Imaging Future
We are a forward-looking company that aspires to continually expand and service clients throughout the country. The demand for our service grows every year. We are proud of providing opportunities to improve patient experiences and build rewarding careers. We believe the personal growth of our team is just as significant as professional growth. Heritage Imaging employees work to make a great living and make a meaningful difference.